What happened at Salon International 2022?
Highlights and best bits at your finger tips
Were you unable to attend Salon International this year and feel left out on all the fun that happened at the Directions' stand? Well you don't have to be! We've done the work for you and summarised our fave moments from over the weekend and also included some unseen snaps to help you lose that fear of missing out.
Directions Hair Colour Highlights at Salon International 2022
As always, it was so much fun getting together with our fellow hair-lovers in the industry and showing off all the colourful things Directions' has to offer. We just want to say a massive thank you to those who joined us and being able to contribute to the great time the team had this October!
If you didn't get to make Salon International this year, then don't worry, we've summarised the best bits for you. We wouldn't want you missing out on the rainbow of a time we had over on the Directions Hair Colour stand...
Demonstrations after demonstrations
It wouldn't be a Directions' event without the team from @vanitydollsalon joining us. The Dolls didn't just perform one, but performed THREE demo's for us during there time at the Excel Centre.
On day 1 we saw Lauren's neon locks get refreshed, with a root bleach and application of Bright Daffodil with Fluorescent Yellow. Then if that wasn't enough... on day 2 The Dolls then gave Lauren a hidden rainbow under colour! Using Spring Green, Lagoon Blue, Apricot, Poppy Red and Violet. As standard, Lauren's UV mane was then curled till our hearts were content, into her iconic bouncy look that can be seen in our latest campaign #JUMPSHOOT.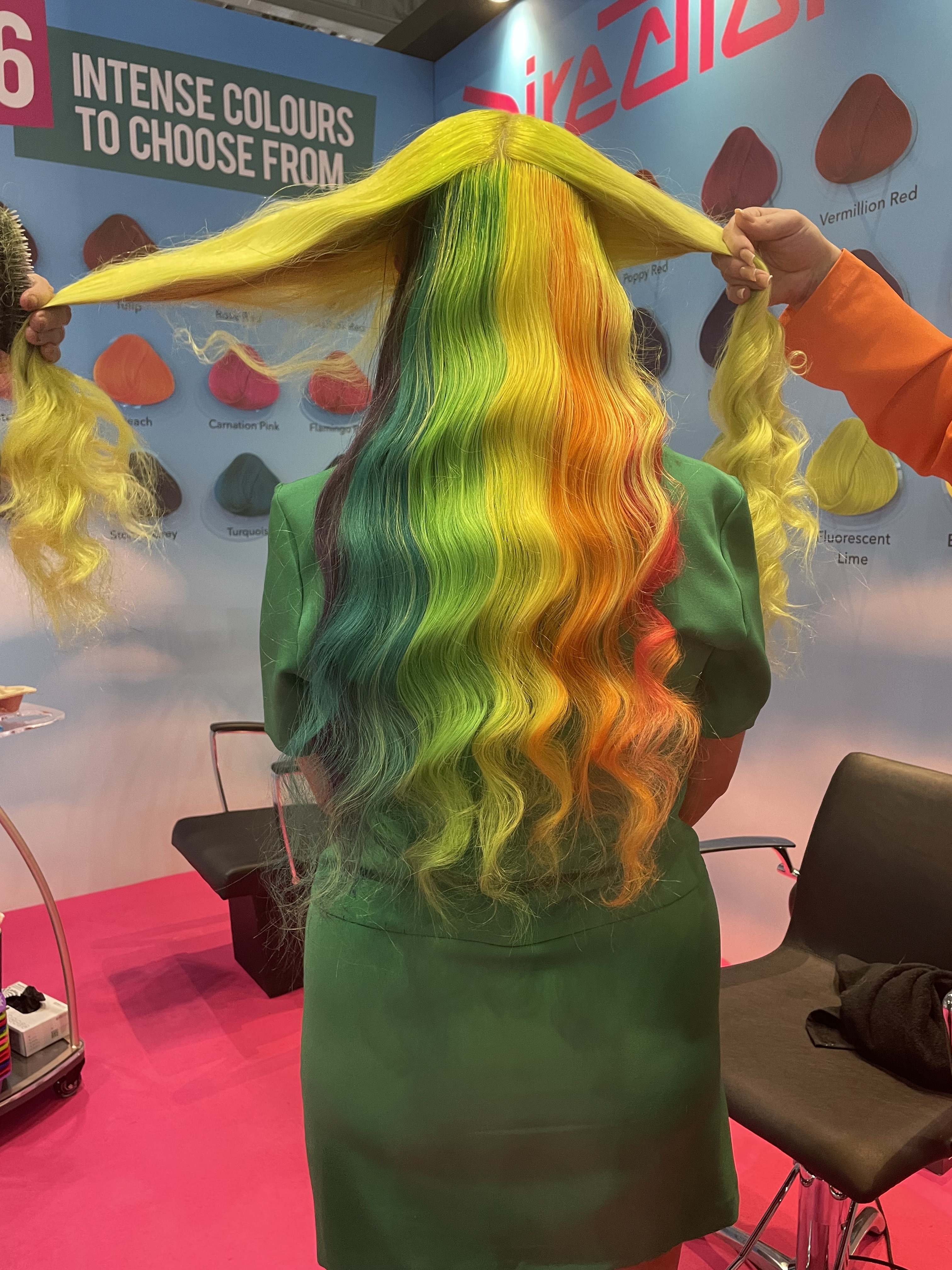 The Dolls third demo on day 2 was next performed on the gorgeous @avmbaby. Showing us how to achieve the on-trend copper colour that's just PERFECT for the season. Applying straight on top of Adrianna's blonde base, a mix of Peach and Apricot was used to create an autumn orange shade.
We also learned plenty of top tips & recommendations for when using Directions' products, which you can find regularly on their Instagram tagged above!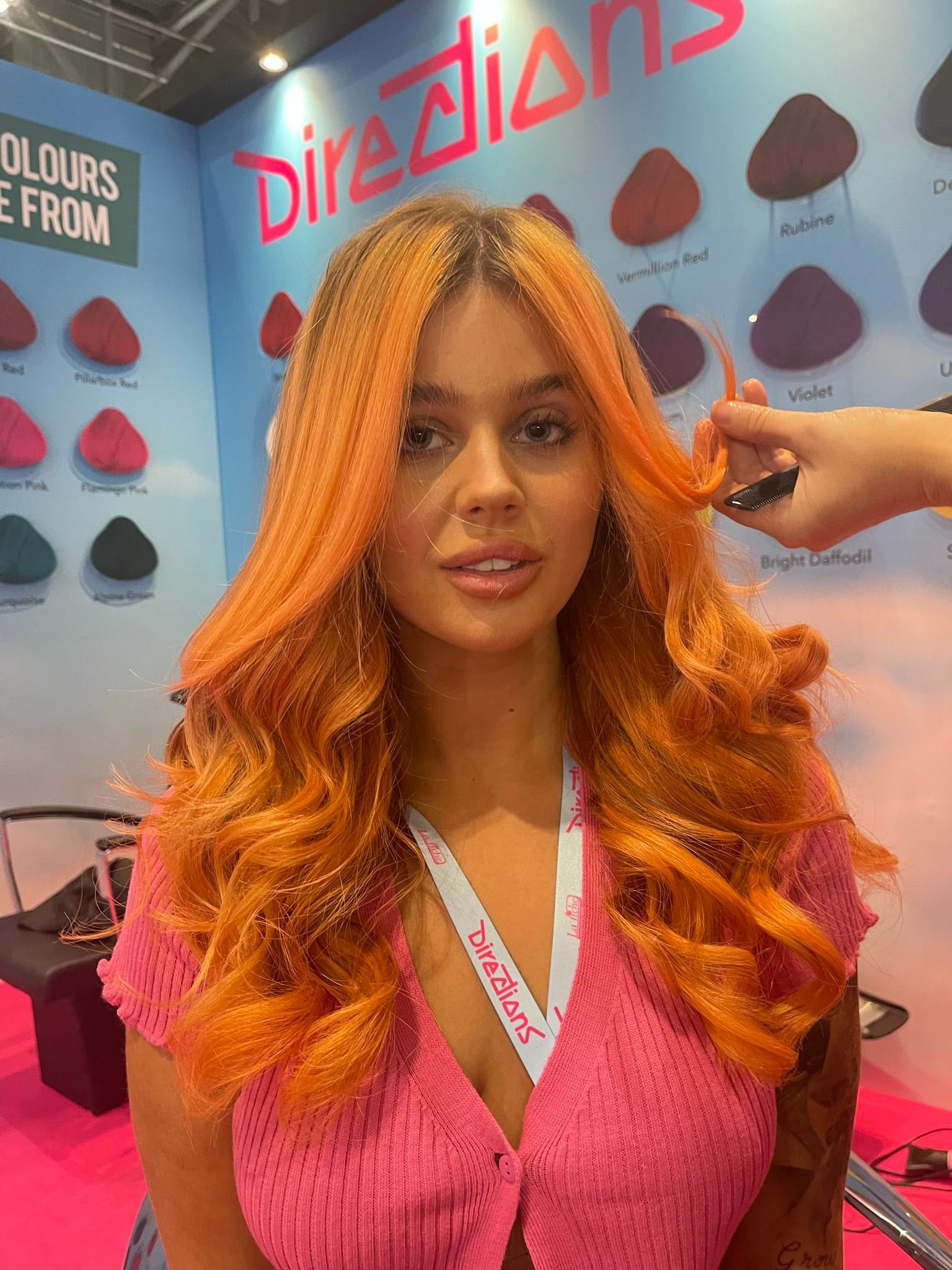 Day 3 we were finally joined by Directions' ambassador @douglasreidhair, in an exclusive hands-on demo for students. Dougie not only taught us how to Colour with an interactive Q&A, but also hacks in Creating social media content and guides on Connecting with the industry. Safe to say we learnt A LOT, but be sure to head to Dougie's Instragram to see more on how it's done.
The final look was stunning and perfect for fall, with model Cath refreshing her roots and current mix of Tangerine and Fluorescent Orange. I think we may have found THE AW22 shade!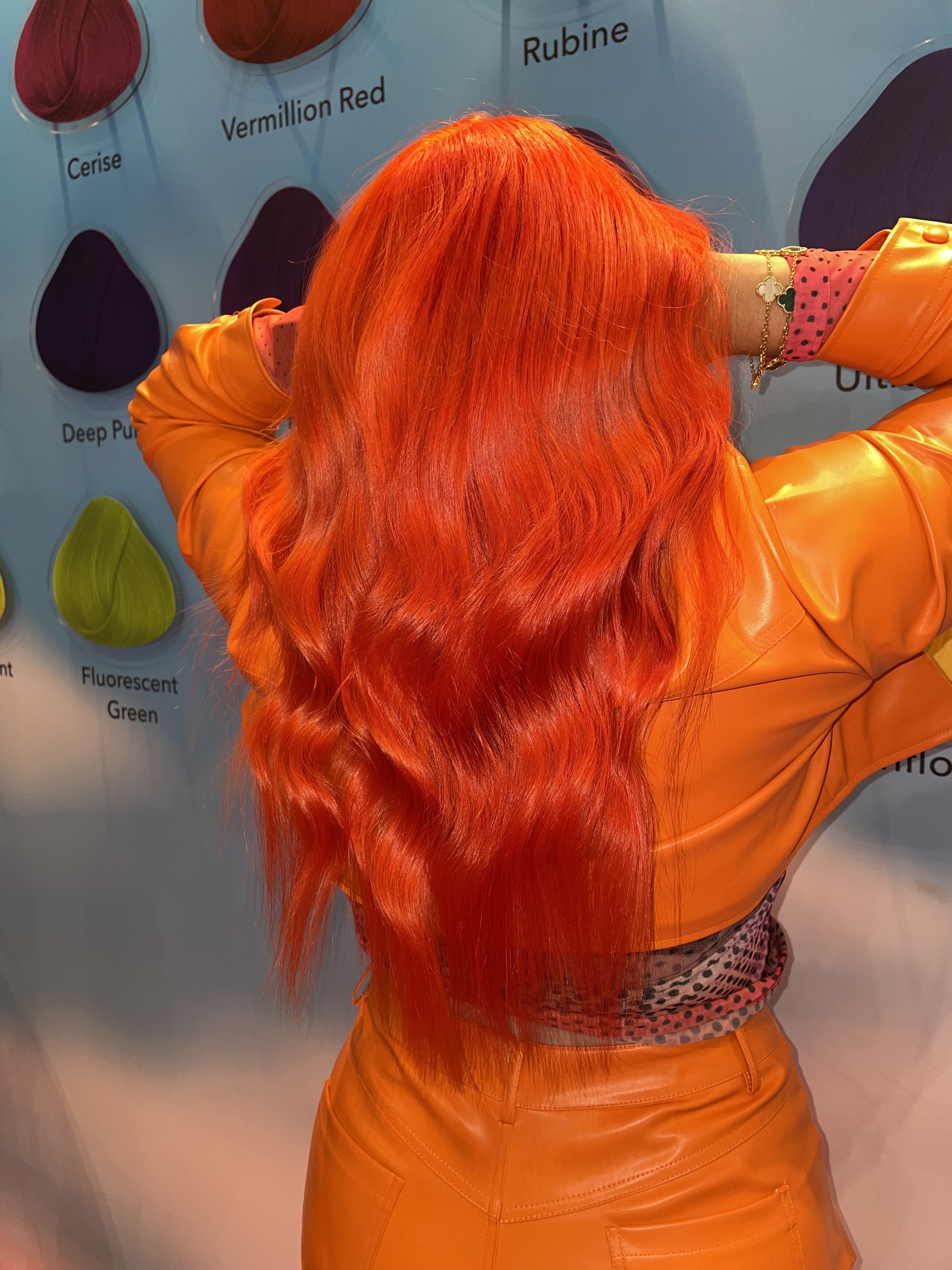 Selfie's Galore
As a Directions Hair Colour stand standard, of course we had to have selfie opportunities at the ready! We we're loving seeing you snap your photos all weekend and tag us in your posts showing you be part of #JUMPSHOOT. Make sure to keep sharing with us using #directionsmodel2023 to be in the chance of being in our next campaign!
We also saw a familiar face or two...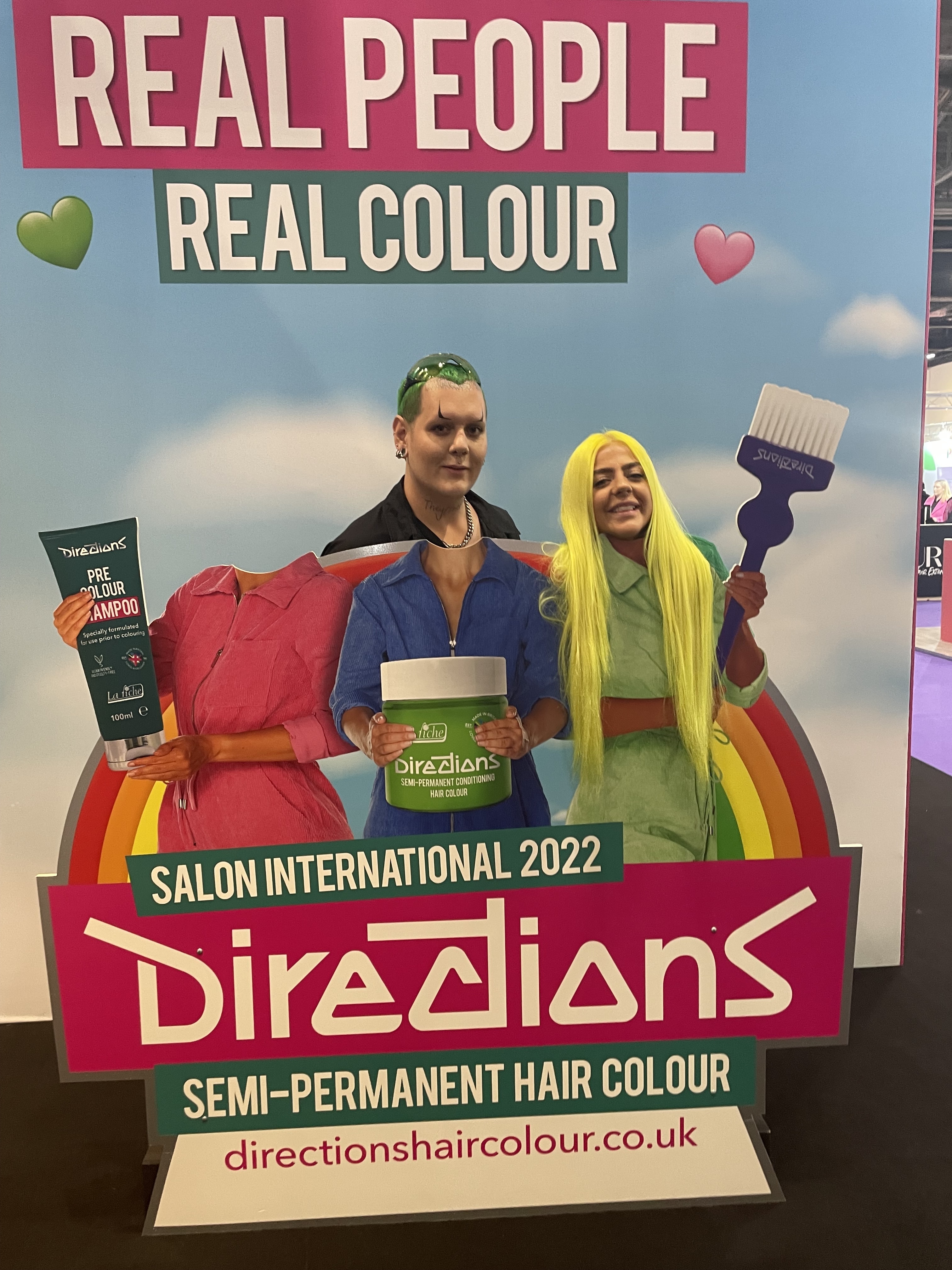 #JUMPSHOOT Premier
If you were lucky enough to be in London at the weekend, then you would've had an exclusive sneak peak of our latest campaign. But don't fear, #JUMPSHOOT is now LIVE across all our channels, so there's no more FOMO:
Until next time...
It's not the first, and certainly won't be the last time you see us at Salon International, so make sure you don't get FOMO next year and come see the Directions team! You never know, it could be you up on that stand.
For your chance to be part of our rainbow community, continue to share your #directionsmodel2023 looks and tag @directions_hair_colour in your posts on Instagram or #Directionshair in your captions🌈