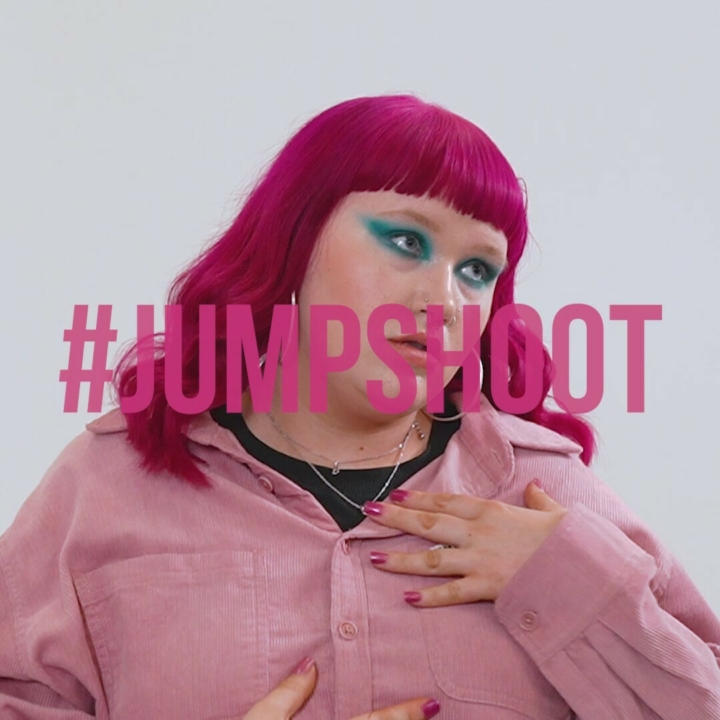 Jumpshoot: Blend. Style. YOU
Directions is back in the studio with a new cast from their colourful haired community. Jump in and join us!
Things are certainly boiling up in our latest studio shoot, as we introduce our newest cast for the latest Directions Hair Colour campaign: Jumpshoot. Think Charlie's Angels armed with tint brushes, 70's inspired boldness, teamed with 80's electric colour!
Jumpshoot is here to inspire you to live unique and stay real no matter what. Love your style: own it. Our 46 vegan colours and supportive Directions community can help you achieve just that.
So, let's jump in...
The model's you've just watched are all real people from the Directions' community, chosen to advocate for colourful, cruelty-free expression with every strand. We hope after watching them dance like no-ones watching and embrace the vibrancy, that you're inspired to: Go bold. Stay powerful. And above all, be individual.
Speaking of keeping it real no matter what, we couldn't have done this campaign without showing you all the fun we had behind the scenes. You might also see a familiar face or two on the Hair and Make Up teams...
Didn't that look like fun? This wouldn't have happened without the amazing teams we had working alongside us, so a massive thank you to everyone who snapped, blended and brushed their socks off in the creation of Jumpshoot!
Meet the latest generation
Lauren
We couldn't have a Directions' campaign without Lauren and some of the Vanity Doll team joining us. How else would we achieve such amazing hair styles?
In front of the camera Lauren can be seen using her latest mix of:


Natalie

Natalie's not shy in switching up her Directions' colours, it's probably easier for her to say what colours she hasn't used! But she joined us on set with her current mix of:


Bethany
When Bethany was deciding whether to go back to our trusty orange tones she knows and loves, between us we decided to change up her look for the shoot completely, with an all over colour of:


Daisy
Daisy can be seen with different coloured locks regularly on TikTok, but to make you all really green with envy when she was asked to join us, she went with the chosen combo of:


Frances
She's not just a regular mum, she's a cool mum... France's purple do' stands out on the school run AND in our short film, with the one and only colour of:


Aimee
You think you have cool hair? Aimee takes cool hair to the next level with a UV touch. Glowing day to day, we needed this look on set, with their mix of:


Megan
As an everyday mermaid and local to the home of Directions', we couldn't NOT have Megan on set with us, showing off her gorgeous blended waves of:
What are you waiting for? Jump in...
Special thanks to the people that made this possible 👉 IG @jackoliverx @andreastark_makeup @vanitydollsalon @ibizahairbysamgaut @stormcreative @grahamcann.photography
Already inspired?
Share your look using #jumpshoot or #directionshair on socials to show off your vivid hair to the Directions' community. You might just inspire someone... or you may be spotted for our next shoot!