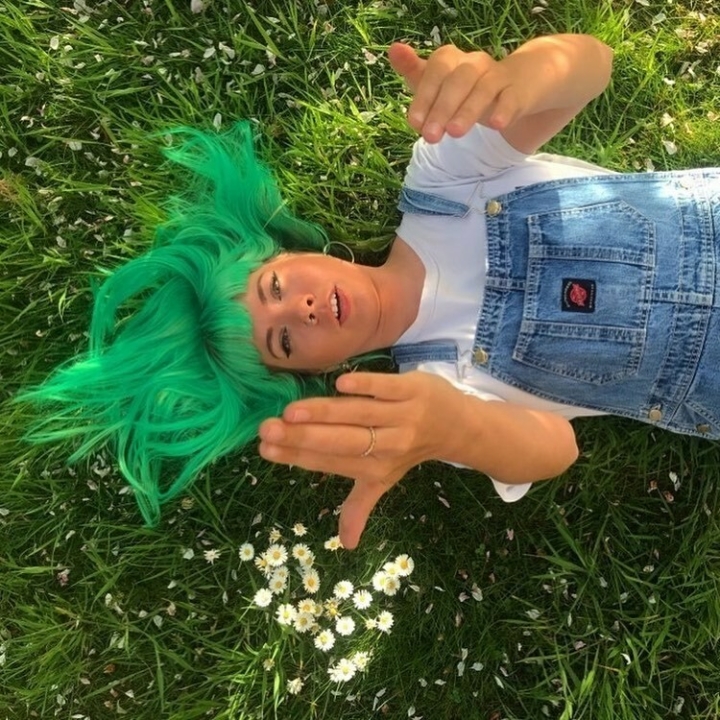 Hair Colours You Need This Spring
Fresh picks for the most colourful time of year
Our favourite time of the colouring-calendar is here. Spring is the time of year for our softer and pastel tones in the Directions Hair Colour range to make their seasonal debut!
As the sun starts to shine that little bit brighter for longer, we also can't wait to see the bright and bold shades amongst your SS23 looks too.
If you're in need of some inspiration, we've put together our 4 fave looks straight from the feed of @directions_hair_colour!
I can buy myself Sunflowers
Sunflower is definitely top of our list this spring. As the sun rises earlier in the morning and colourful flowers are appearing across the country, we 100% want to match these vibes!
Sunflower will give the hair an expensive result, with it's golden tones and vivid finish. To then keep things in spring mode, the fade-out of Sunflower will then go onto a pretty pale yellow as you wash, before you top back up again.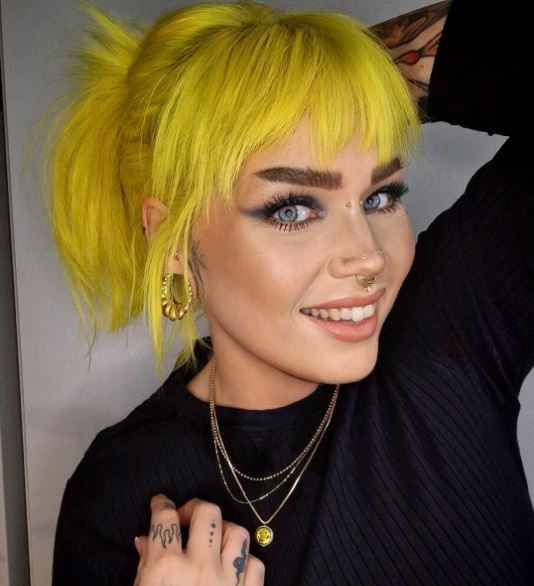 Taste the rainbow
There's no better way to make your hair bloom than going multi-coloured this season. Our ambassador @douglasreidhair gives us a vibrant scroll-stopper to show you how it's done!
Choosing our pastel and lighter coloured shades will certainly get you that spring clean feeling. To achieve this look you can use Lavender, Pastel Blue, Bright Daffodil, Carnation Pink, Apricot, Fluorescent Lime and Turquoise.
Don't forget to also nail your colour care routine, to maintain these shades for longer.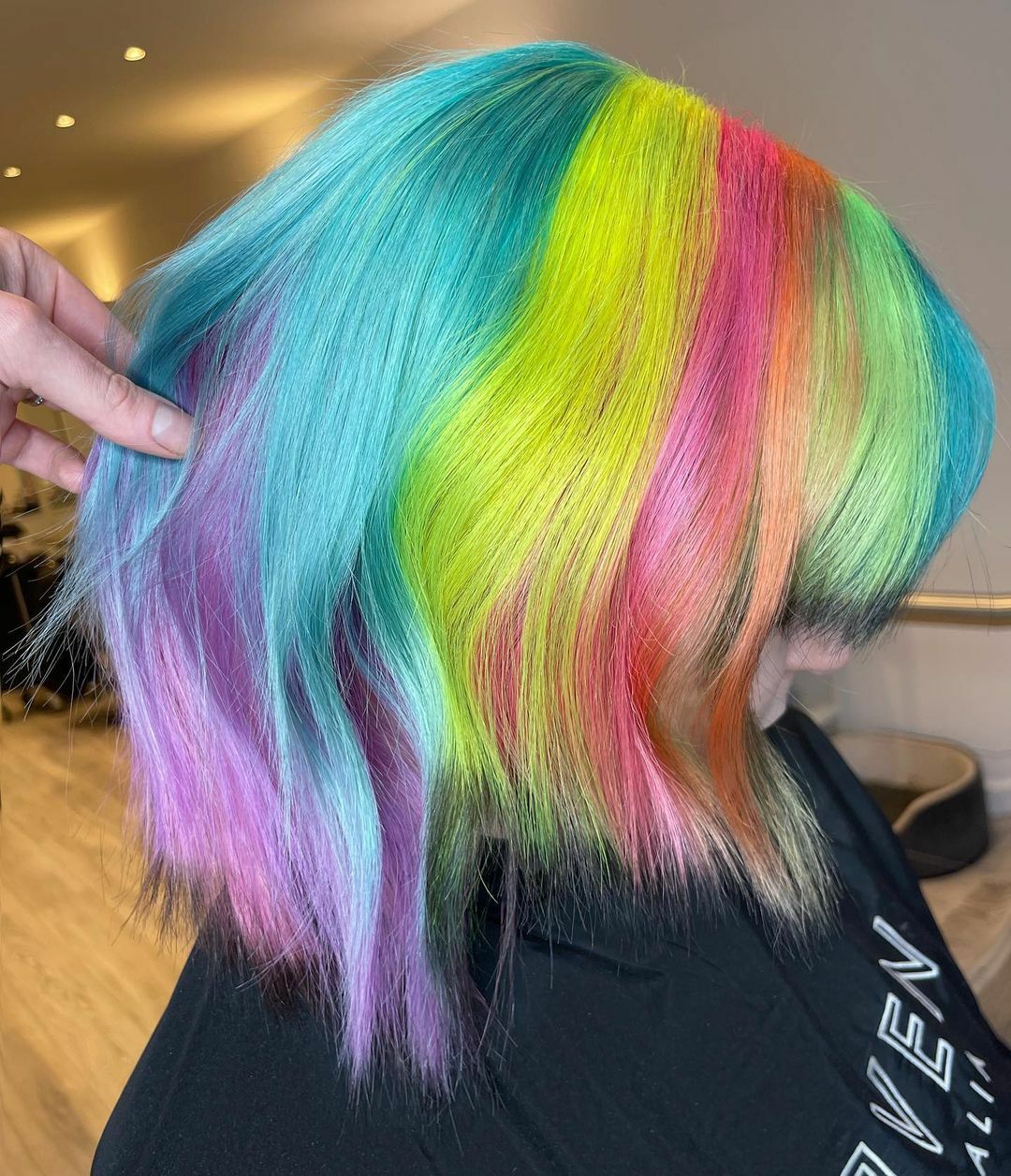 Split Decision
We know more than anyone how hard it can be choosing more than one colour. Especially if you're not ready to leave the darker days of winter behind... so why not do both?
Our ambassador's at Vanity Doll Salon have given us THE perfect early spring inspo, with this Gemini split dye. Using Stormy Grey on one side and Cerise into Carnation Pink on the other, these two opposite tones are too gorg together!!
Remember to apply and wash your sections separately, to avoid any unwanted colour bleeding.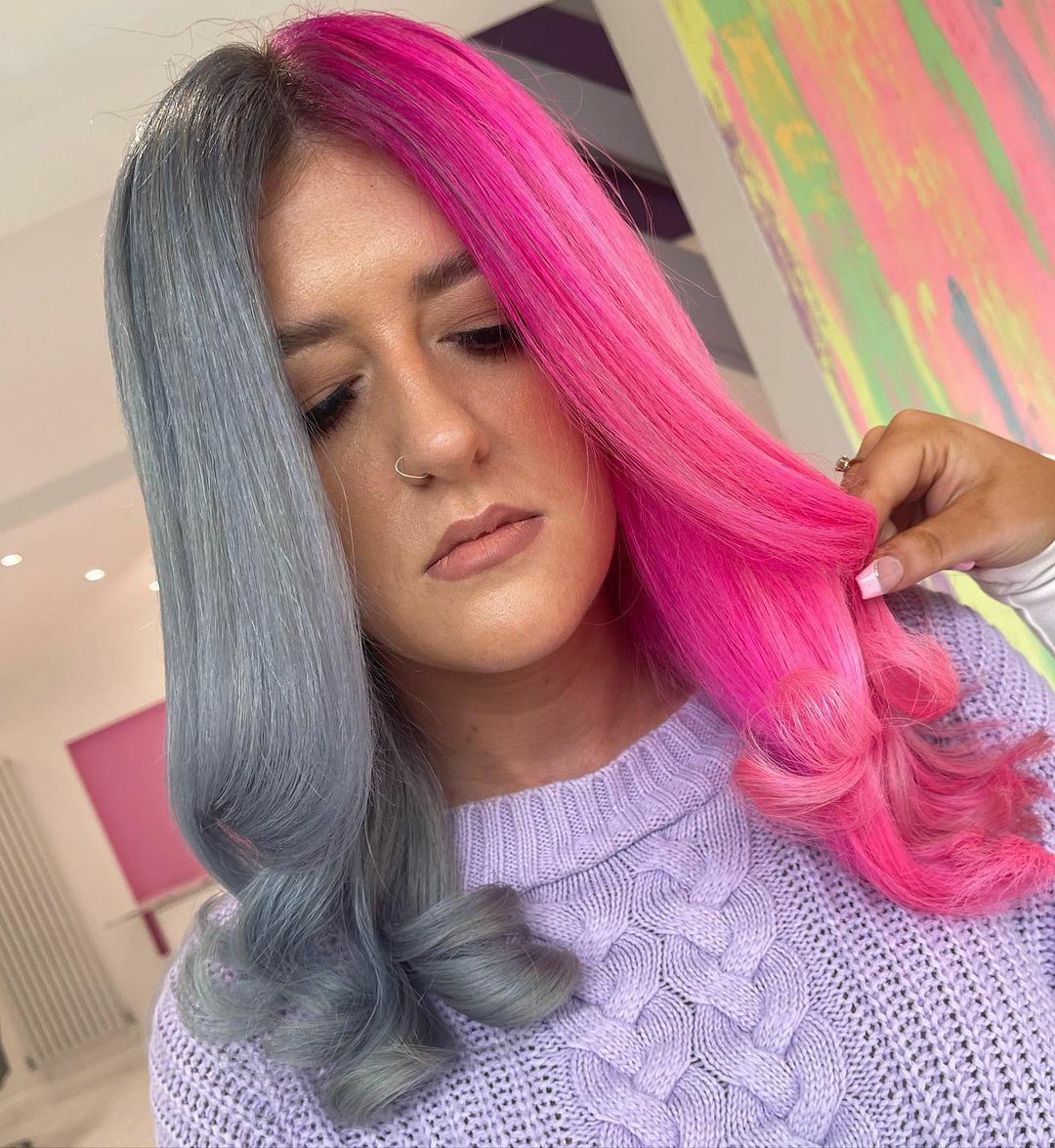 The trending combo
As a standard for this time of year, a pink and purple moment is always seen across our social feeds. Whether you do it in a split dye, on your money piece or ombrè it down your hair, it's a guaranteed head turner!
Directions' ambassador Paco Lattore, Creative Director at Live True London, isn't holding back in his latest unicorn creation. Using Pastel Pink and Lilac; this combo is straight out of a fairy-tale.
If you want to try it yourself, then make sure your hair is lightened to as white as possible, to achieve the most magical results.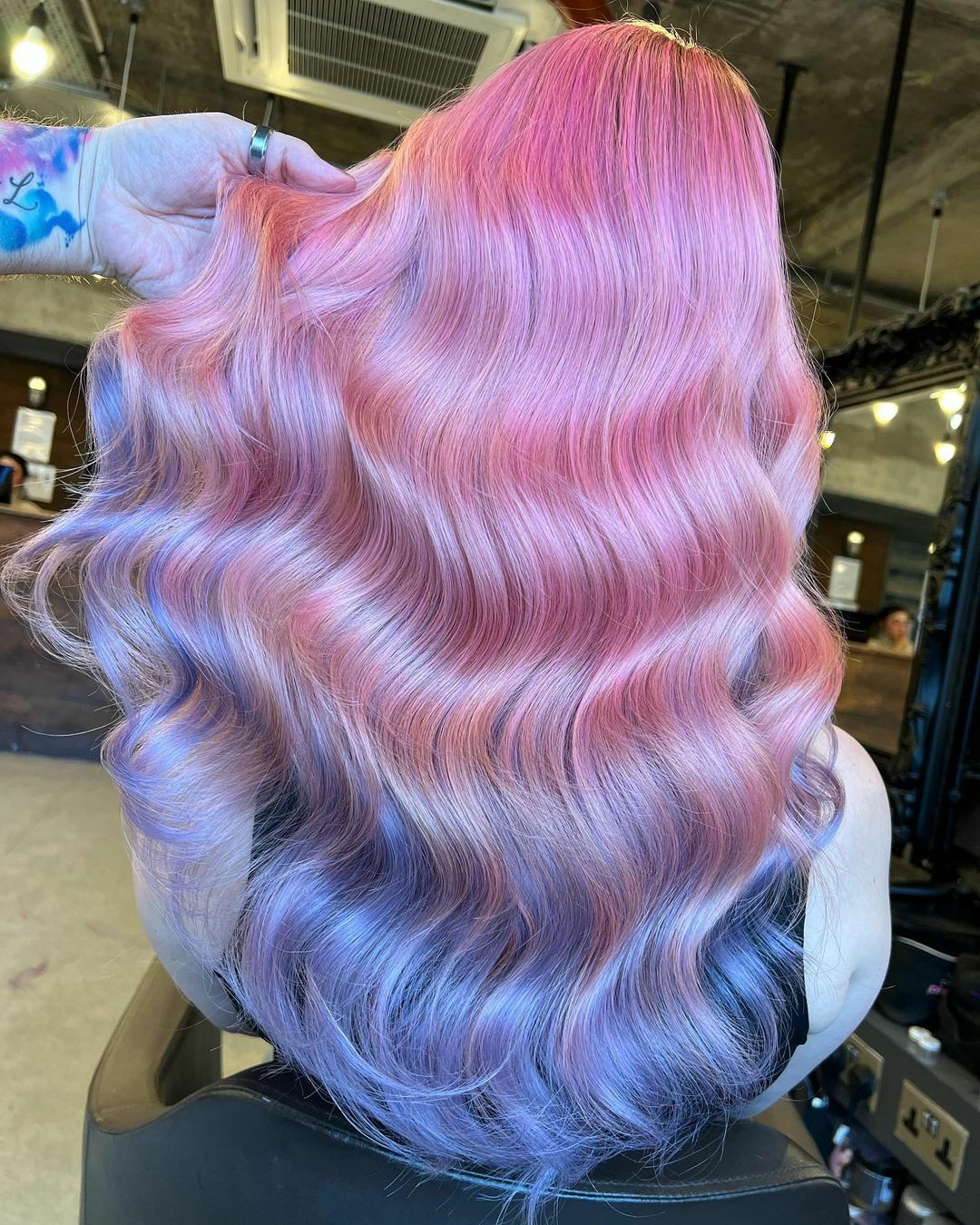 Need more inspo?
Discovering our full range will give you all the creativity needed to create impacting hairstyles this spring. We hope you're feeling inspired to wave goodbye to winter with a fab new hair colour. Whether you're thinking sleek, intense, fun, bold, fluorescent or glowing, we can't wait to see your results. If you're in need of more inspiration, then head to #directionshair on Instagram or hashtag this in your captions to be featured across our socials!