ANTI-ARCADIAN is here: Colour that cuts through the chaos
Introducing ANTI-ARCADIAN. The all-new, all-intense short film from Directions.
Arcadian
Ar·​ca·​di·​an | \ är-ˈkā-dē-ən
A person who lives a simple quiet life.
No thanks. That's not for us.
Our colour is made for those who live life at full throttle.
You know our colours are bold. Bright. Brilliant. But we wanted to show you just how much it cuts through the noise in our latest shoot.
We took to the arcades to prove just how much we can disrupt wherever we go. Take a look...
Flashing lights. Neon backdrops. Every colour imaginable. And yet our shades stand out amongst the electric glow.
We believe life is all about having fun. Whether that's battling it out on the air hockey table, or experimenting with hair accentuated with all colours of the rainbow.
Our brief for the shoot was all about high-energy, high-octane, high-impact visuals. And our incredible team delivered. Take a look at our exclusive behind-the-scenes footage to see how it all came together.

Mastering hair and make-up
We may have called the professionals in for hair styling, but our cast all used Directions colour prior to coming on set. Some of them are professionals, some are still learning, and some just love to experiment! We think they all did SUCH a good job – and that's the beauty of Directions Colour… No matter your skill level, you can still achieve incredible results.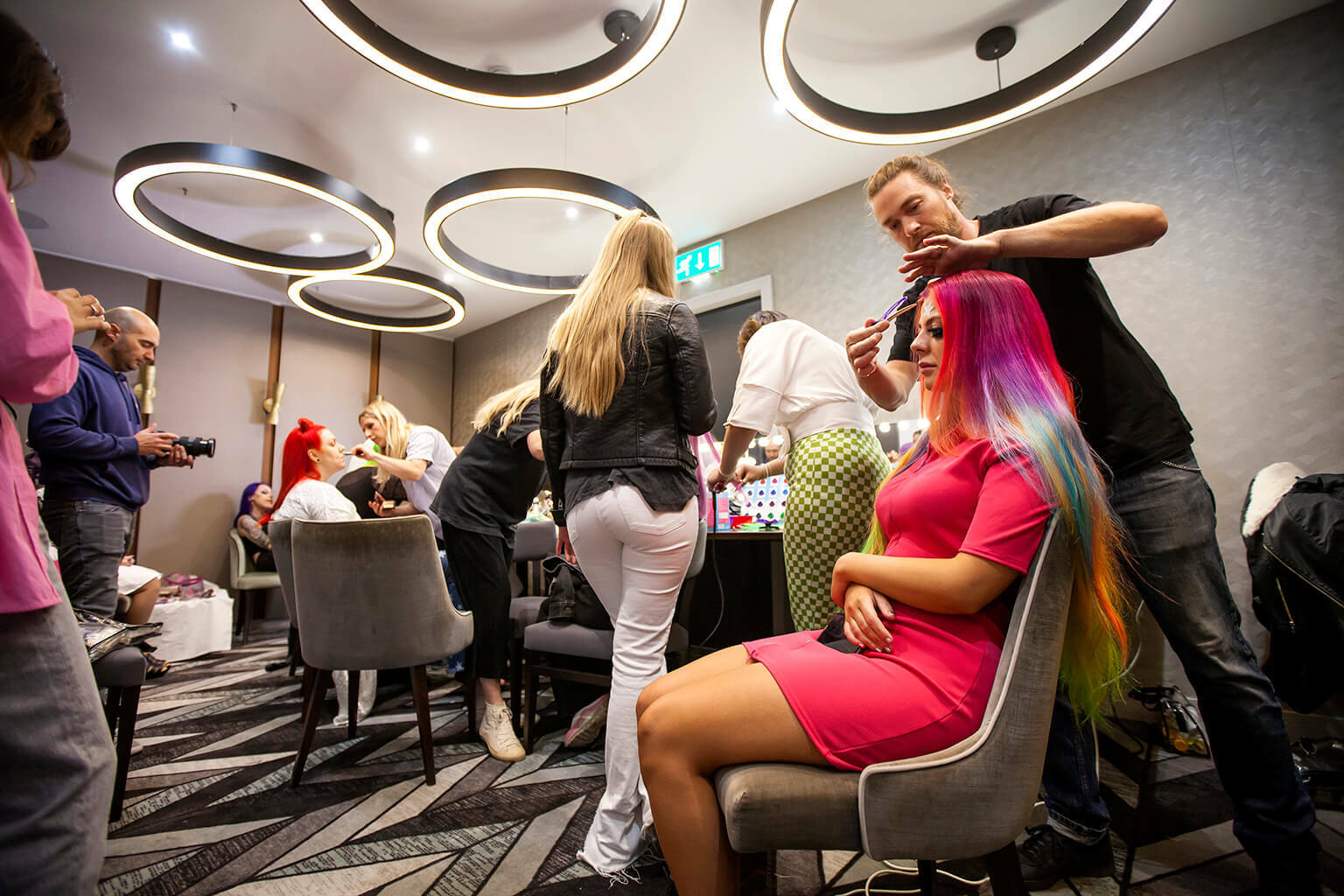 Make-up helped the hair colour to really pop. Some of our cast opted for our in-house make-up crew to do their thing, while others (such as MUA extraordinaire Jack) took matters into their own very skilled hands. The colours really complemented each other and the metallic face paint took things to a whole new level!
The shotlist
Arcades by their very nature are noisy, vibrant and full of chaos – which gave us so many opportunities to capture some unique compositions and colour combinations.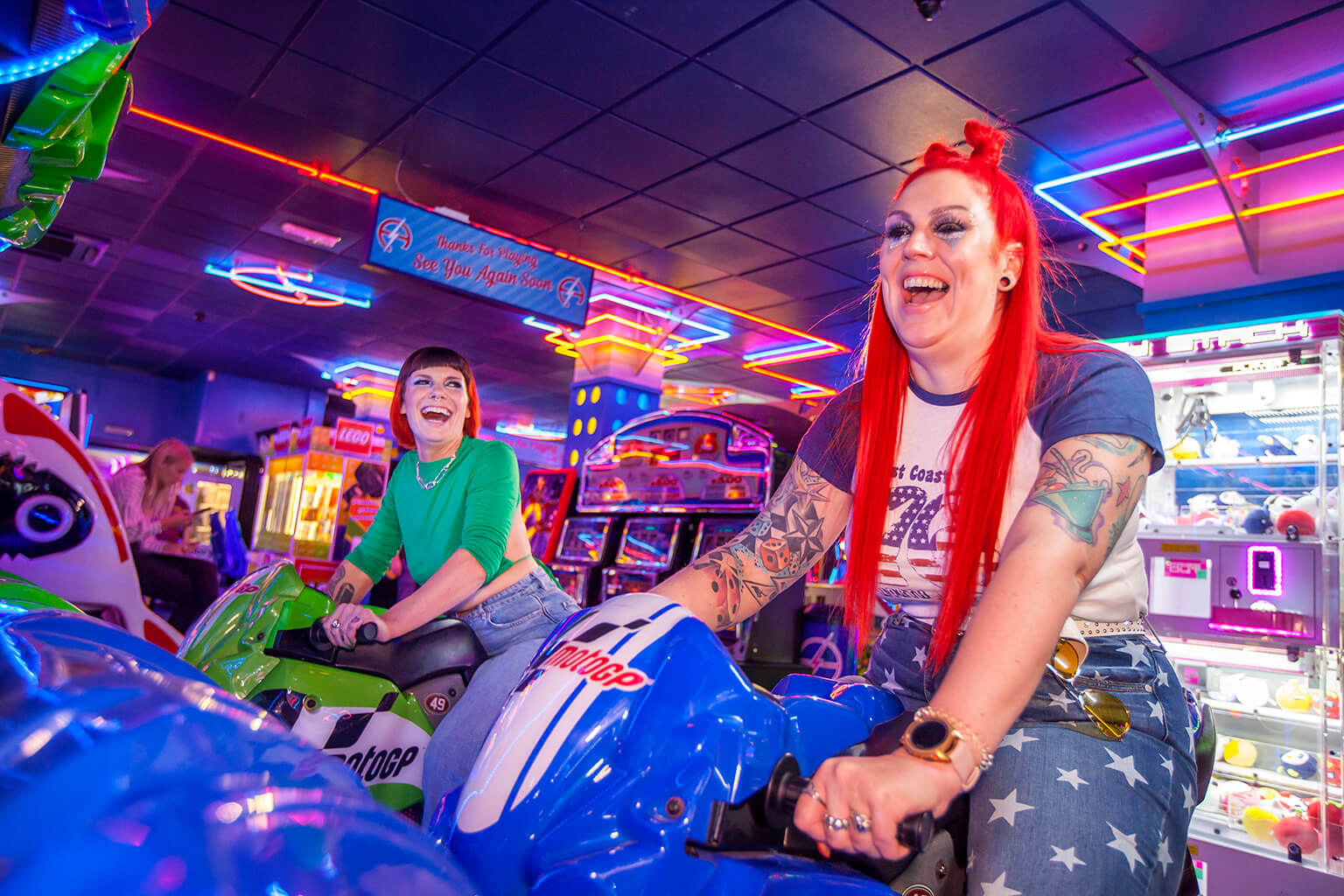 Racing on high-res tracks. Clashing on the classics. Strutting past the simulators. We couldn't have asked for a better final film or cast – they really owned the brief and direction from our team and brought their own individual, playful twist to the table.

ANTI-ARCADIAN is about making noise, standing out, not caring if you fit in and finding entertainment in all aspects of life.

This shoot gave us out-of-this-world, eccentric, super-galactic vibes – but next time we'll be bringing the colour even closer to home… Look out for our next short film dropping soon.
SHOP THE ANTI-ARCADIAN LOOK
Electrica - Lauren Yeomans
Shop Lauren's look:
Bright Daffodil
Sunflower
Spring Green
Turquoise
Cerise
Carnation Pink
Fluorescent Orange
Flamingo Pink
Apple Green
Arcadian - Jack Oliver

Shop Jack's look:
Fluoro Lime
Lucky Duck - Sophie Burt D'arcy

Shop Sophie's look:
Pastel Blue
Pastel Rose
Lilac

The Invader - Sam Gaut
Shop Sam's look:
Stormy Grey
Hyper Pitch - Hollie Parker-Wright

Shop Hollie's look:
Deep Purple
The Shocker - Wendy Swan

Shop Wendy's look:
Neon Red
Whacka - Sally Jowers

Shop Sally's look:
Moto Girl - Cinsy Tam

Shop Cinsy's look:
Violet
Carnation Pink

Want to shop the entire ANTI-ARCADIAN colour collection?