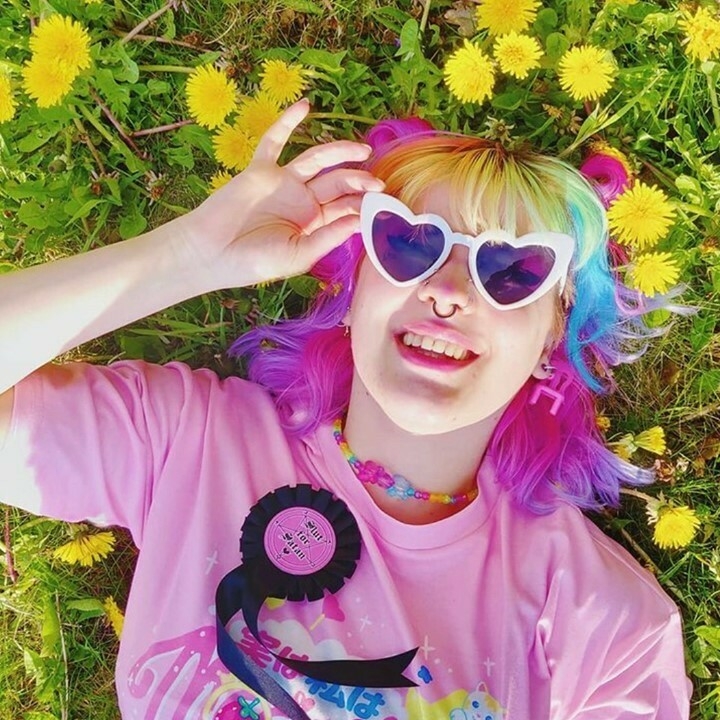 5 Bold Hair Trends Inspired by Summer
Inspiring Instagram hair trends of summer 2023
As we head into the season of bright and bold, our social media feeds have been bursting at the screens with everything fluorescent, to neon and vivid! Switching up your style for the season has never been so easy with our range of 46 semi-permanent colours and if you're looking for sign to change up your colour... this is it.
Social media hair colour trends for summer 2023
Summer 2023 is here and our social media feeds are already exploding with BOLD new hair-do's that we can't get enough of! With creations from the at-home colourists, to the creative professionals, we can see that the pastel hues of spring are slowly being left behind for vibrant tones and artistic combos. If you're looking at going beyond just one colour for the summer, then here's 5 of our favourite trends all from the feed of #directionshair:

Ocean Colours

If you're jetting off on holiday or want to feel the trending little mermaid vibes, why not match your hair to the hues of the sea. Creating the perfect cool hair can be done with a blend of at least two colours. We always recommend cooler tones to achieve dreamy lagoon hair.
Liking the sound of this? Get the below look by using Midnight Blue at the roots, blended into Pastel Blue. But don't forget to lighten to the correct level for our pastel shades!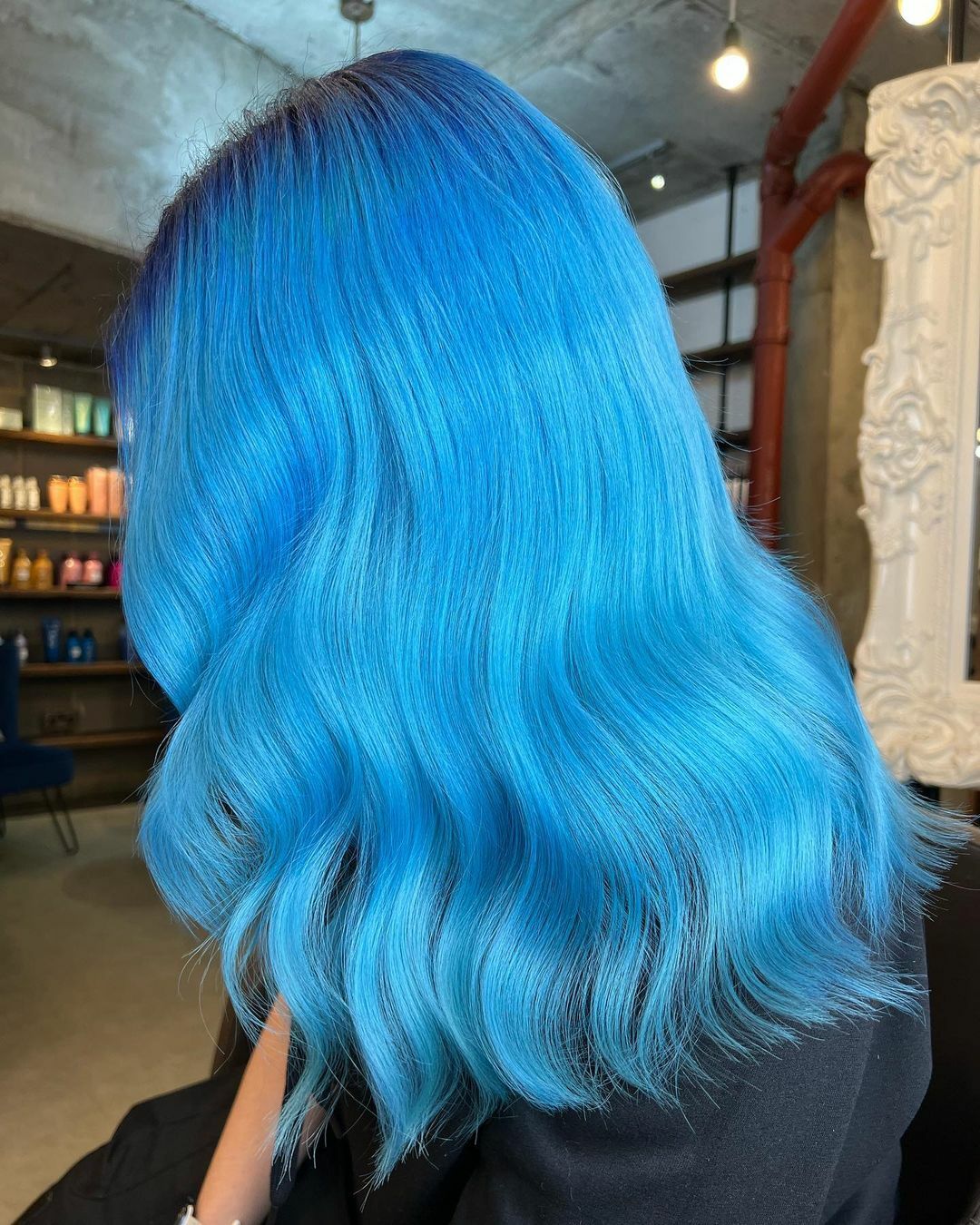 Hot Contents
Warning! This season can be too hot to handle, especially if you're daring enough to put our warmer shades on your head. We've seen many of you already inspired by our red shades and we hope to see more as the months go on.
Want to get the best hue? Vermillion Red has an orange undertone, so is a great choice for keeping the heat. Or, try Pillarbox Red, with its pinker undertone you can easily switch up to another shade once faded.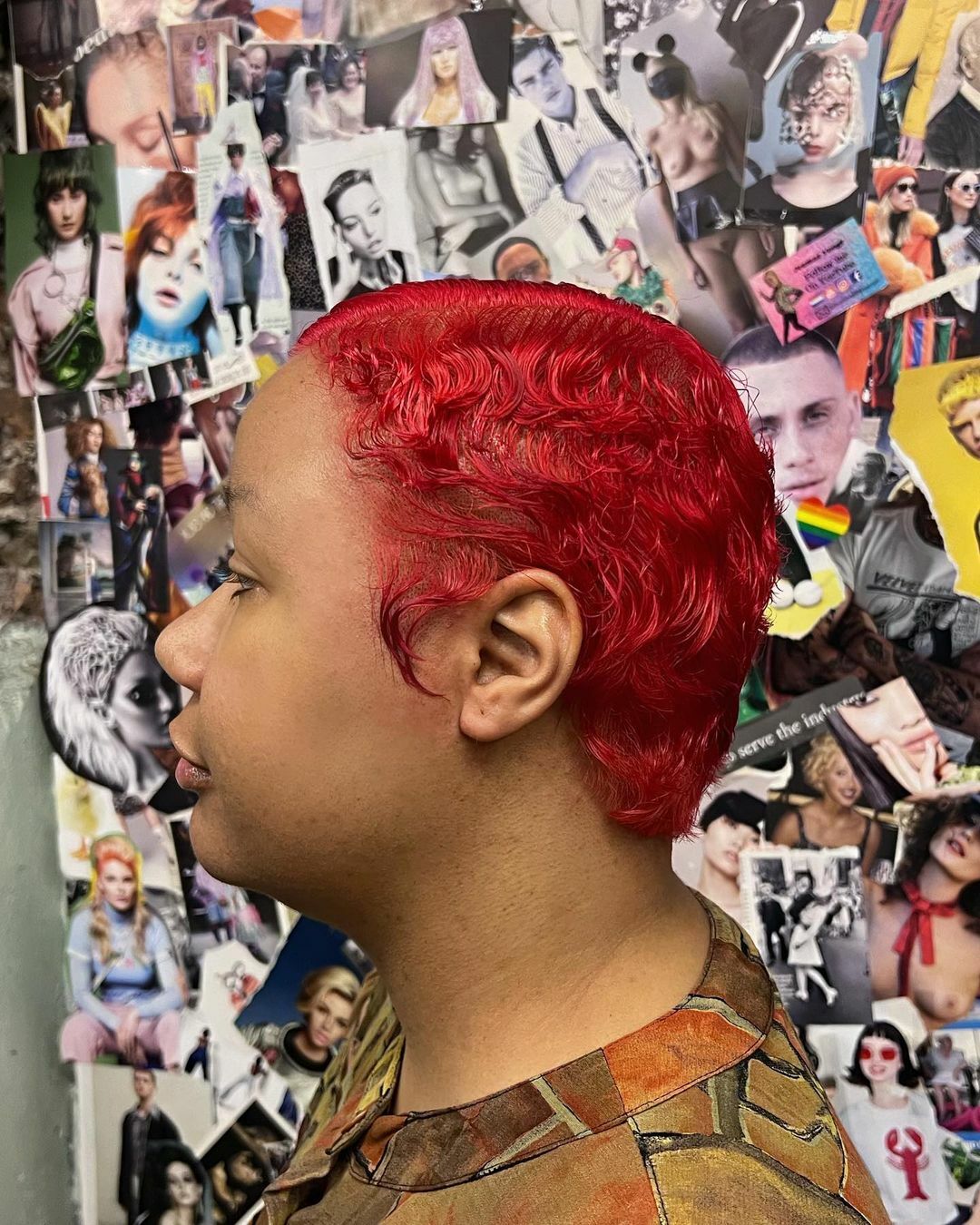 Fruity Combo's
To achieve the trending zesty summer look, go for luminous shades that are opposite one another on the colour wheel! The lighter your base, the more vivid the results will be, so don't forget to apply onto the right level.
If you want a juicy combination to really stand out this season, why not try this watermelon split, using Fluorescent Lime and Flamingo Pink. We're sure this will really get you glowing.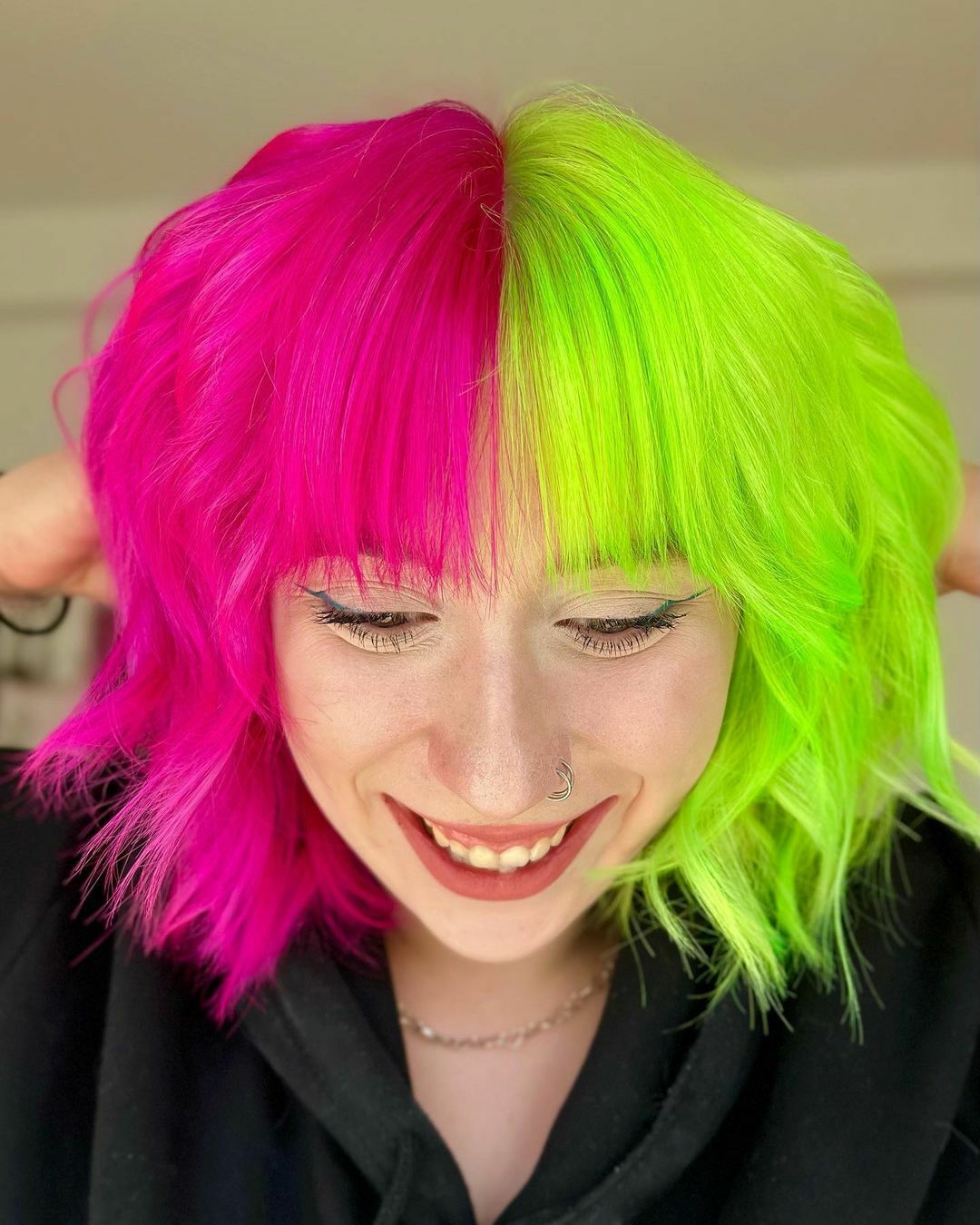 Fairy-tale tones
Whether you're going for unicorn or mermaid, our fave colours to put together for this time of year are those that give us magical results. These shades are typically on the same side of the colour wheel to compliment one another and blend. They also tend to be softer and cooler, like the look below!
Feeling inspired? This colour combo consists of Pastel Blue, Lavender, Carnation Pink, Plum mixed with White Toner and we definitely think it passes the vibe check for the season.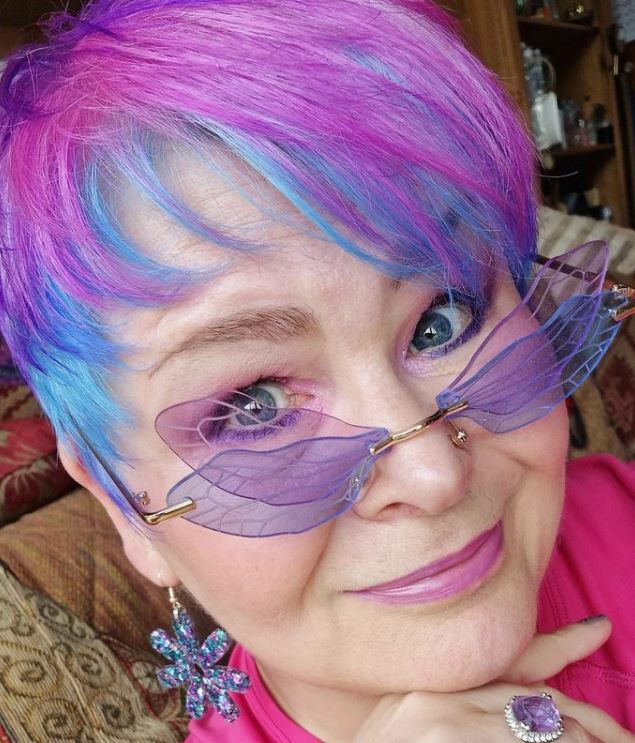 Sunrise Shades
Mirroring those summer sunrises has to be one of the top styles for the season. We recommend blending at least 3 colours to achieve the best sunrise look; starting from the roots, to mids to tips. If you're new at blending, it may be good to practice on an single hair extension, to get some good practice in before your full application.
Cerise, Tangerine and Sunflower can be used to re-create this on-trend mullet. We don't condone, but proceed with your brows with caution!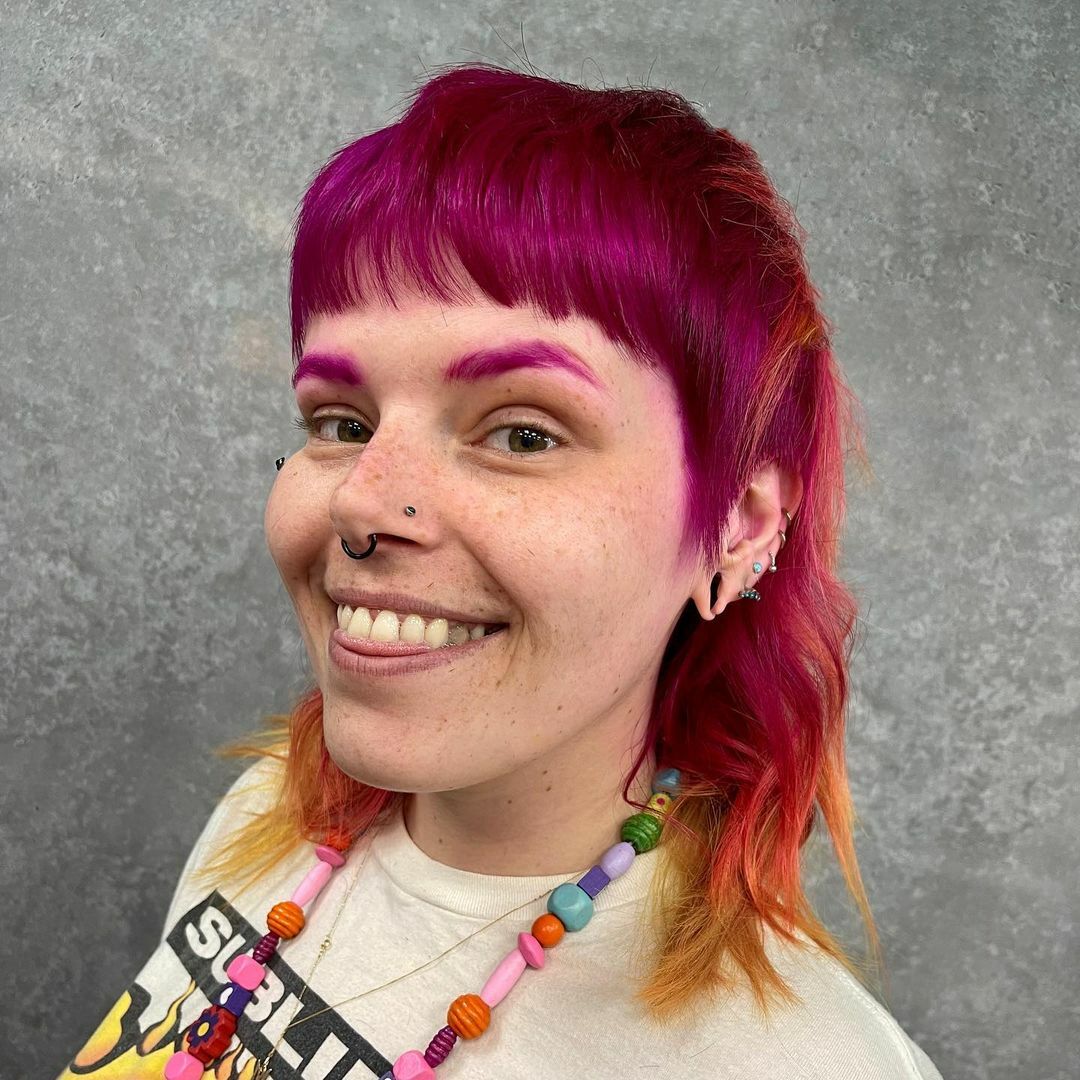 Keeping up with the summer content
New season = new colour? is that even a question? If one, or even more, of our 5 favourite creative trends have inspired you for your pending summer hair, then make sure to share with us! Just tag @directions_hair_colour in your posts on Instagram or #Directionshair across all of our socials for the chance to be featured.