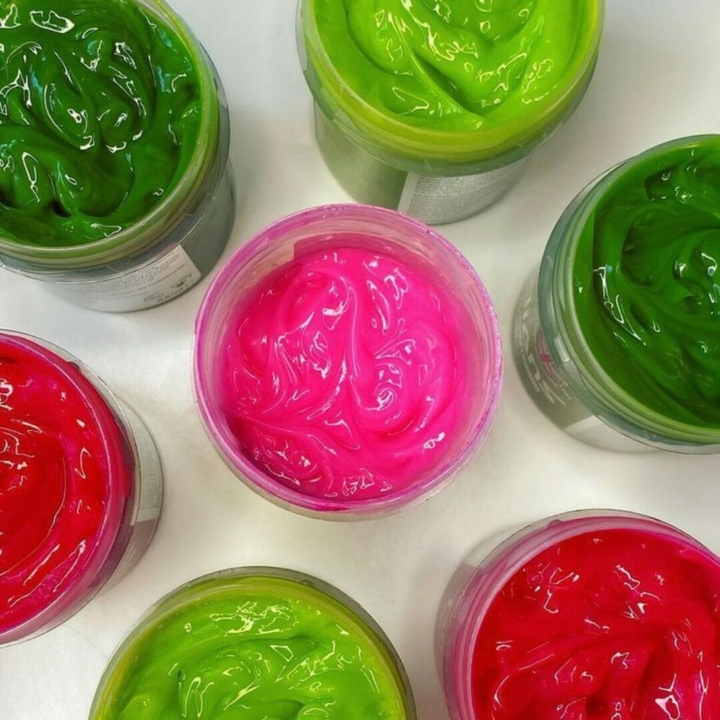 Upcycling your Directions Tubs
Top tips from the Directions' Community
Keeping things as green as possible is important to us here at Directions, so we asked YOU at home on your favourite ways of re-using your tubs after colouring. Keep reading to gain some creative inspo!
Help keep your hair colouring routine green
We know the Directions community is a creative one, therefore we hopped onto our socials to ask the important question of: how do you re-use your Directions' tubs once the conditioning formula has been applied onto your heads?
Whether you're left with one, or a few... your tubs can be used in many ways to upcycle rather than heading straight to the bin!
Good to know
If you're reading this already inundated with re-used tubs, you should know that you can actually recycle our little pots of joy. However, make sure the plastic is completed washed-out and cleaned before popping into the pink sack.
Onto the fun bit...
Straight from the feeds of @directions_hair_colour and @DirectionsHair we've put together the top ways to use your tubs at home or in the salon:
1.Mixing your Directions' colours - Becky Smith gives us tip number one, of mixing your dyes! Whether you're mixing your own unique creations or diluting down a colour, keeping it in our tubs is a handy way to keep the process clean and green.
2.Client top-ups - similar to number 1; if you're mixing a unique shade for your vivid clients, tubs are the best way to allow them to take home their personal mix to top up at home in-between appointments!
3.Mixing other products - first make sure to completely rinse out your tub of any dye residue... then you're good to go for mixing other products that are in your beauty routine! astrid.emma tells us how she uses hers to mix bronzer and body lotion.
4.Travel size existing products - if you're jetting off on holiday or just don't want to carry around a big bottle of product, wandalismo lets us know how you can put a smaller amount into your tubs (of course after washing it out) to have a handy, portable size!
5.Bedroom accessories - wandalismo gives us another helpful hint of potting up your jewellery, but why stop there... any accessories can be stored away and even labelled up into the perfect storage system! You'll never lose eyelashes again.
6.Get crafty - for those of you who have an artistic side, our tubs are great for storing art & craft pieces. claresfunkware upcycles her tubs as paint pots when camping with the kids!

7.Kitchen & cooking - now this one you NEED to make sure your tub is completely clean! Once it is, you can get some amazing uses out of your pots. spagettisquash tells us how they're good for herb & spice pots. You can also consider measuring out washing powder, storing left overs or lunch pots.
8.Getting green fingers - don't just stop at the kitchen... nicole__tattoo uses her tubs as pots for tiny cactus'. There's multiple ways to use little containers in your gardening routine!
9.Work stationary - your work area will really appreciate incorporating our tubs into your space. Keep stationary labelled in one place on your desk or draw! _eclipse.x shows us how it's done by using them to store her diamond painting diamonds.
10.General storage - we could go on with the amount of uses for these small pots with infinite organisation, so we'll finish on one we can all relate to! Bekkie Hopwood sorts the ever annoying pain of loose coins, by using hers as a change pot.
Share with us!
If you've tried any of our 10 fave methods above also share with us so we can see your green routines in action!