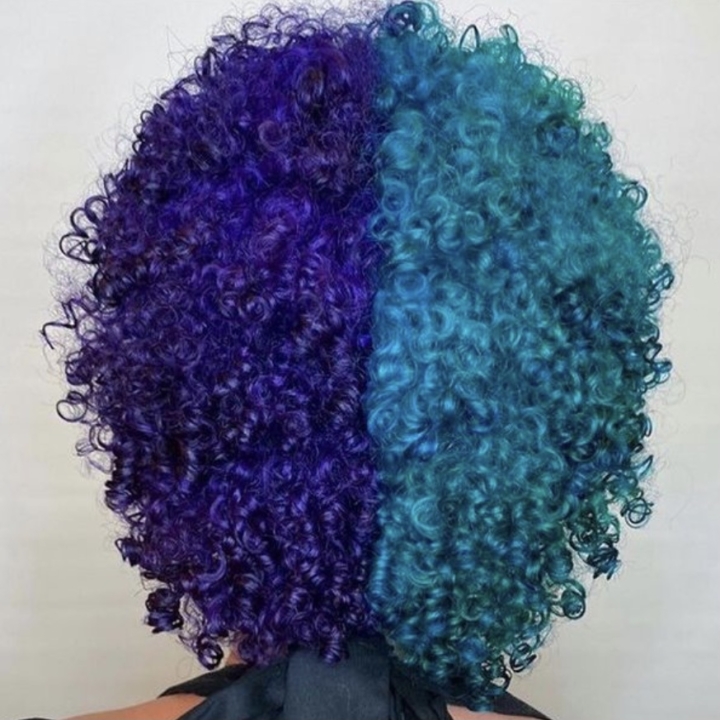 Creative Colour Mixes we Love
Why just stick with one colour?
Directions gives you the freedom to create and experiment with a huge variety of blends and colour combinations.

These are a few of our favourite combos
There are so many ways to mix up your palette, but knowing where to start can be a little overwhelming. Do you go for a careful composition of shades that naturally complement each other, or rebel against the colour wheel with a clash of light, dark, bright and bold?
With 46 mixable colours in our collection, the possibilities are endless. So, for a little inspiration, we turned to the Directions community — you never fail to stand out with all kinds of scroll-stopping styles.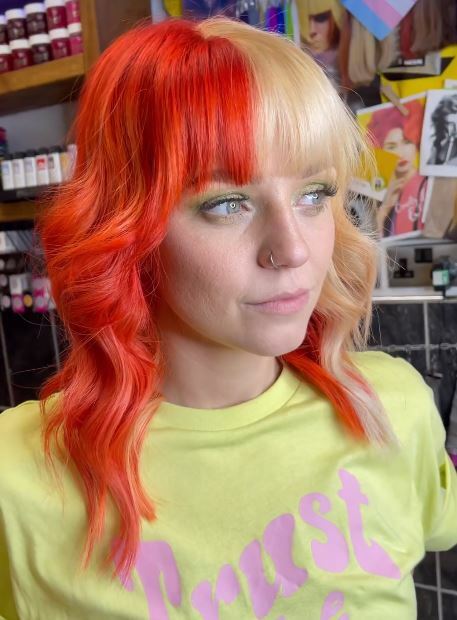 We can't quite let the copper trend of 2022 go. With choices of bright or muted shades, you're sure to find your timeless style with our range of oranges.
If you're feeling inspired by our most juicy range, then get mixing like our stylist above! Using a blend of Tangerine and Flame, we hope you're just as obsessed with this result as we are. Then with a chunky blonde panel, made with Directions lightening range, this look is given a modern 2023 twist.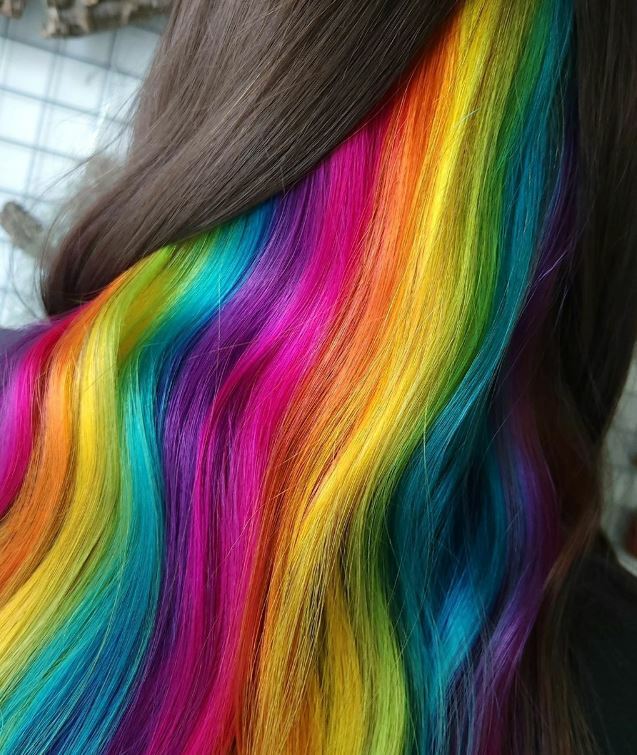 If you're new here, peek-a-boo placements are the perfect way to start off in the colouring world. Having a panel of colour hidden under your natural hair gives you a great way to experiment with our range of 46 vivid colours.
Our softer shades are a safe way to begin, as seen above, such as Bright Daffodil, Apricot or Pastel Blue. These colours will have the shortest longevity, so are less to commit to. Or, if you are ready to keep your colour for a bit longer, you can try the punchier shades pictured, like Violet, Spring Green or Flamingo Pink.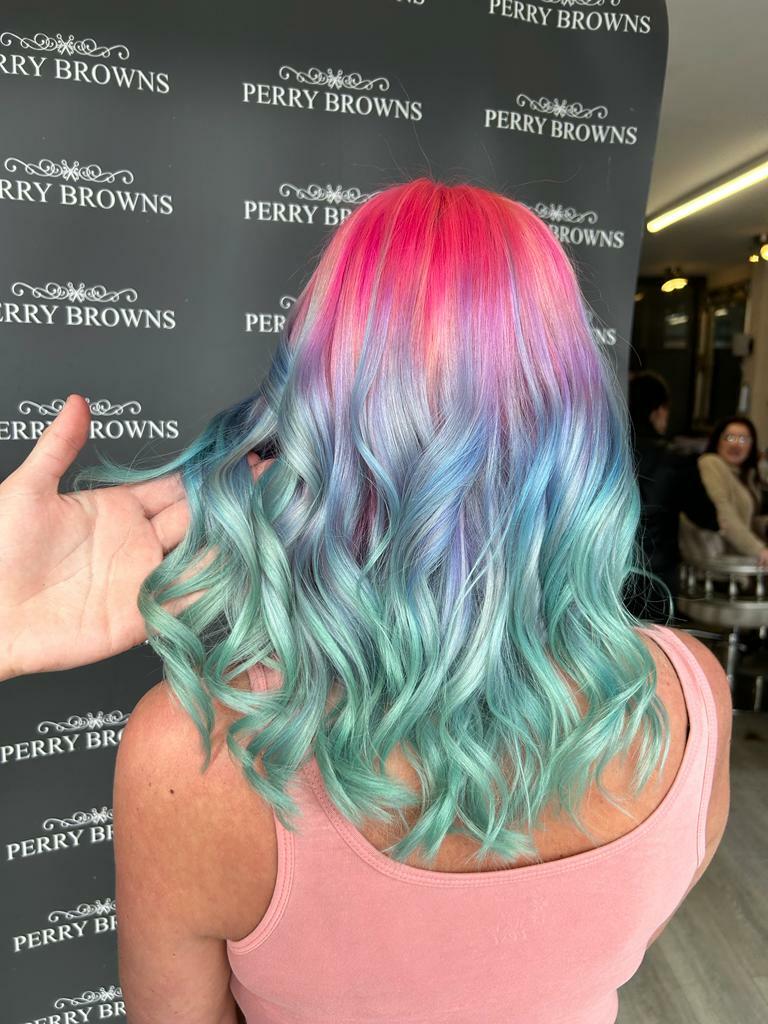 A mermaid combo can never go wrong at any time of year. This look can work with a palette of 2 shades, but we recommend 3 to really give you fairy-tale locks.
Want to get the look? Apply Carnation Pink, into Pastel Blue, into a diluted mix of Fluorescent Green with Spring Green. Not sure what to dilute with? We recommend our Colour Protecting Conditioner or White Toner.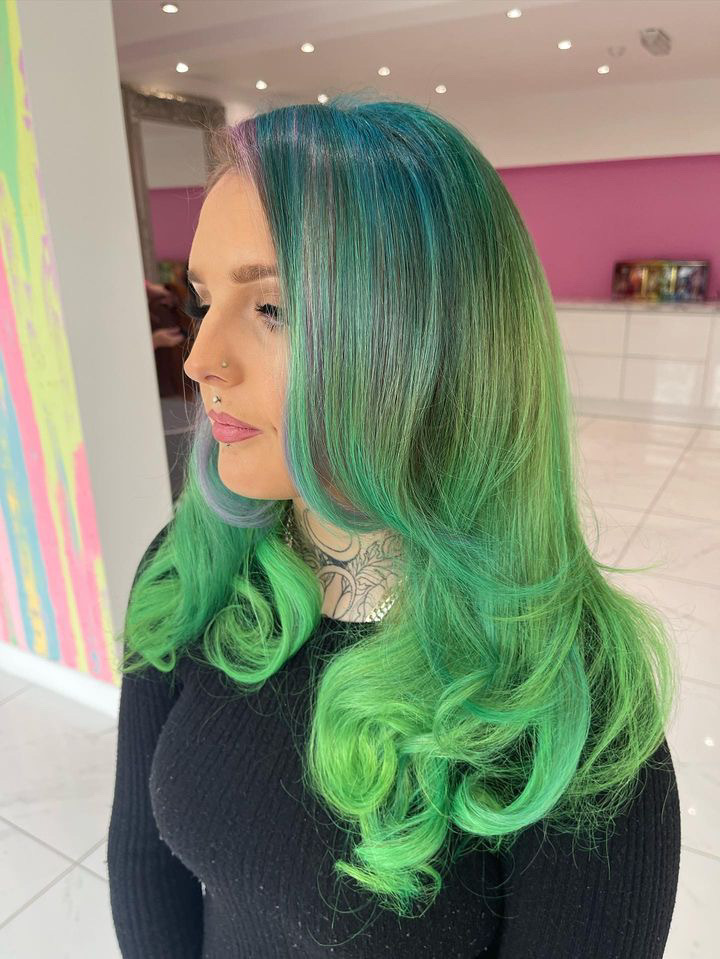 Blending isn't for the faint-hearted. So if you're up for the challenge of melting your colours together, then we recommend practising on a lock of hair first or some spare human-hair extensions.
Once you have the art of blending down, then take a leaf out of our stylist's book. Using Turquoise at the roots, then melting into a mix of Spring Green with Fluorescent Green. Make sure to make the mix before applying! If that is still not enough colour, then add a touch of Lavender using a face-frame placement like our stylist.
Feeling adventurous?
Colour blends are always a surefire way to refresh your look and get you experimenting with new styles. Often, it's the combinations that you'd never dream of that you end up loving the most.

Combining multiple colours is simpler than you might think, but make sure you follow these seven golden rules before you get started.

1. Check the colour wheel
If you mix colours that are opposite each other on the colour wheel, they will cancel each other out. For example, mixing green with orange will create a dull brown.

2. Test your colour ratios
Before applying throughout your hair, mix different quantities of your chosen colours separately and see how they look with individual strand tests.

3. Prevent colour bleeding
When applying multiple colours, make sure you keep separate shades clipped up and out of each other's way.

4. For the split colour look
To stop them from blending together, apply your colours separately and follow each individual set of instructions.

5. Apply your colour from the roots down
For best results, always start at the roots and work your way down to the ends of your hair.

6. Keep it clean between colours
Always wash and dry your hair separately between applying each shade.

7. If it's your first time mixing
We strongly recommend investing in a Mixing Bowl Tint Brush, Mixing Bowl and a pair of Latex Gloves to keep colour where you want it, and nowhere you don't.

Choose your colours, get mixing and show us your stunning results!
To feature on our Instagram, remember to share your new colour combo with #directionshair

We can't wait to see you shine!