Hair Lightening Kit - (40 volume)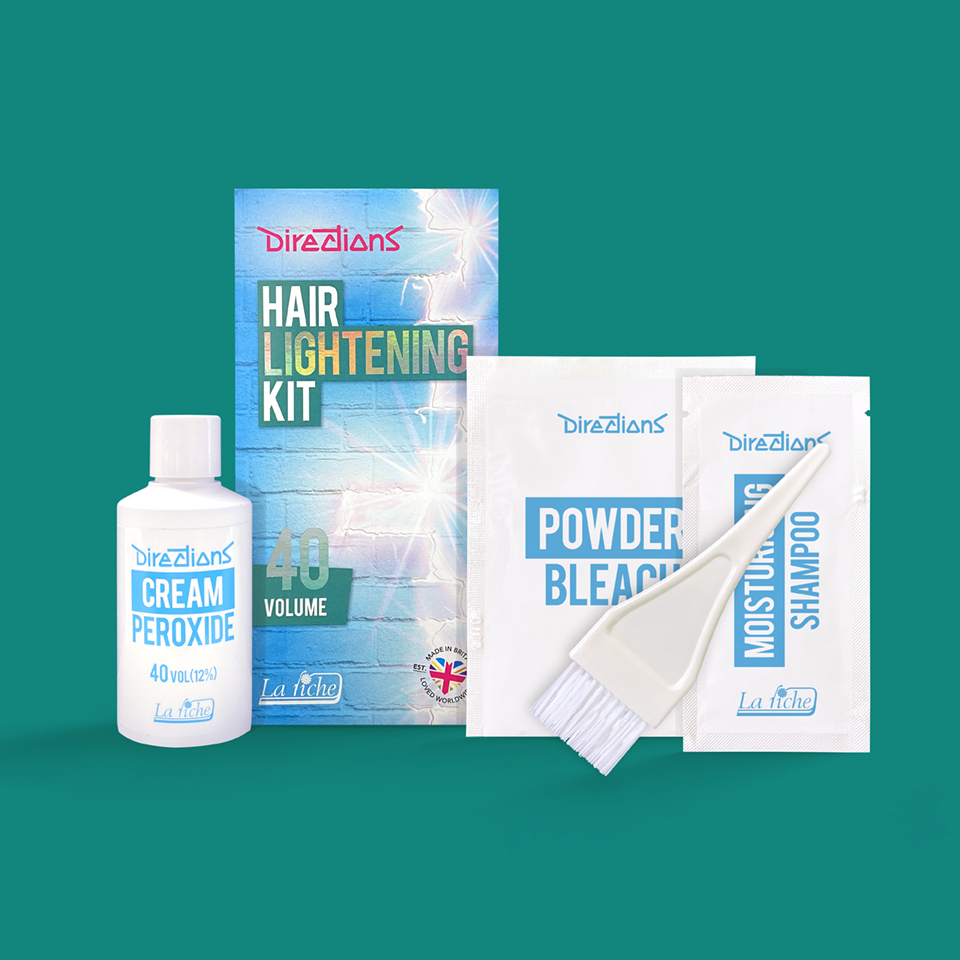 Hair Lightening Kit - (40 volume)
Hair lightening kit
Everything you need to protect and lighten your hair
LIGHTENING-KIT-40
Description
Protect your hair and get max intensity from your new colour. Our 40 volume Hair Lightening Kit contains everything you need to prepare your hair for the brightest possible colour and keep it moisturised throughout the process.
Ingredients
This Kit contains:
1 x Bottle of 40 volume (12%) Cream Peroxide 75ml 2.5 Fl oz
1 x Sachet of Powder Bleach 25g 0.88 oz
1 x Sachet of Moisturising Shampoo 10ml 0.33 Fl oz
1 x Instruction leaflet
1 x Mixing tray
1 x Applicator brush
1 x Development cap
Product warnings
Before lightening please take note:
If your hair has been previously bleached, lightened, spray lightened, or coloured using metallic salt based products or henna, do not use this product.
Furthermore if you have bleached, tinted or permed your hair recently, this product may not be suitable for further lightening. Please contact us for further advice.
Everyone should protect the hairline, ears and any other sensitive areas with Vaseline before lightening.
Always carry out a skin sensitivity & hair strand test even if you have used the product on previous occasions.
Not to be used on persons under 16 years old.
Do not use product on other body hair, eyebrows or eyelashes.
Not recommended for use during pregnancy.
Do not use on an irritated scalp or broken skin.
If you have very thick or longer than shoulder length hair, you may require more than one kit for full application.
May not be suitable for very dark brown hair – always complete a strand test.
Not recommended for black hair.
This is a single application product.
Related Products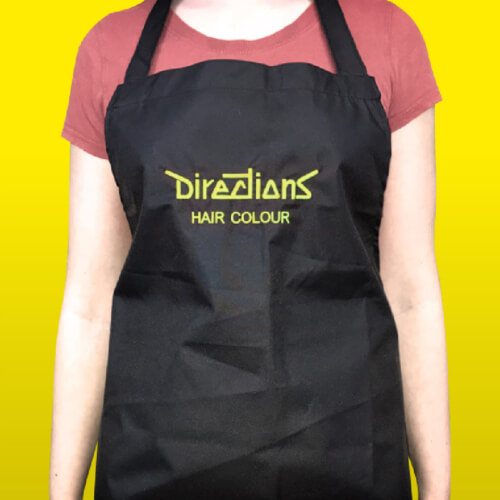 Choose from 4 colour options
Colour your hair, not your clothes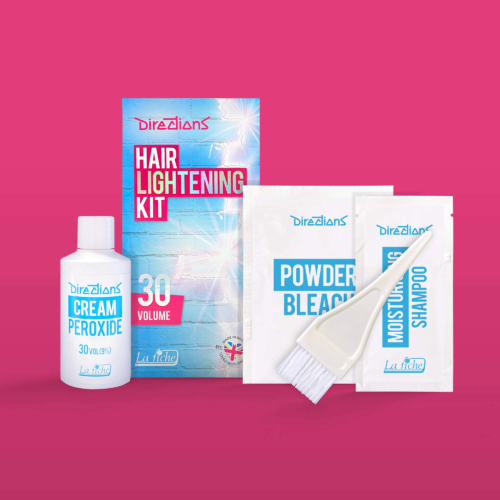 Everything you need to protect and lighten your hair
Amp-up the brightness