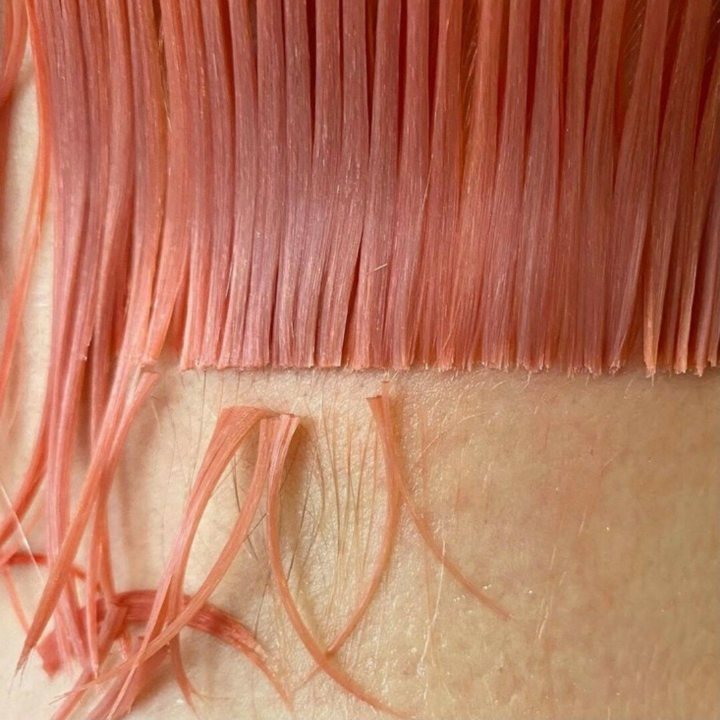 How to Perform a Strand Test
Colour with confidence
While colouring hair at home is now easier than ever before, things can still go wrong.
Want to feel 100% about your new colour? Here's how to try before you apply
What is the point of a strand test?
A strand test is when you test out your hair colour on a small section of your hair before you commit to colouring your whole head of hair. This should be done to a segment that can easily be hidden away if it doesn't go as planned.
We know better than most how tempting it is to skip this step so you can get colouring. But, everyone's hair is unique and will take to colours differently – you can't just rely on photos of others who've used it before.
A strand test gives you the confidence that your colour will come through as vibrant and stunning as you hope.

TOP TIP
Before performing a strand test, we recommend carrying out a skin patch test. While a strand test gives you peace of mind on colour results and development, the skin patch test makes sure you don't face any irritations and allergies from the colour before you apply it.

Your step-by-step guide to strand testing:
Step 1 – Wash the hair
Prepare your hair by washing it with a pre-colour shampoo to remove any unwanted products, ready for application. Rinse and towel dry.

Step 2 – Choose your strand
Next, choose a strand of hair that's at least an inch wide that will be treated to this sneak preview of your new colour. For the best results choose a discreet section that can be easily hidden.
Step 3 – Apply your chosen colour to the strand
Separate your selected strand from the rest of your hair using a hair clip or something similar. Whatever your hair colour touches will be marked, so it's important you keep the rest of your hair separate.
Coat the strand in your chosen colour. A good technique to keep it away from the rest of your hair while you wait for the colour to develop is wrapping it in tin foil – the added heat can also help it develop faster!
Step 4 – Give the colour time to develop
Colour development takes around 15 minutes, depending on how porous your hair is. So set a timer, put the kettle on, and give it a chance to work its magic.
Step 5 – Rinse and dry the strand
Rinse out the colour from your strand of hair until the water runs clear. Then blow dry it to examine the results.
Step 6 – Assess your success
Finally, it's time for the big verdict. If the strand test produces perfect results and you achieve the desired colour, then you have the green light to give the rest of your hair the same spectacular treatment!
Is the colour not what you expected?
This might mean you haven't followed the instructions for the hair colour closely enough. Otherwise, you may want to consider another shade to achieve the colour you're looking for.
Unleash your colour!
Can't get enough of our colour? Start shopping our 46 incredible shades today!
Header credit - IG @charliepeacheshair