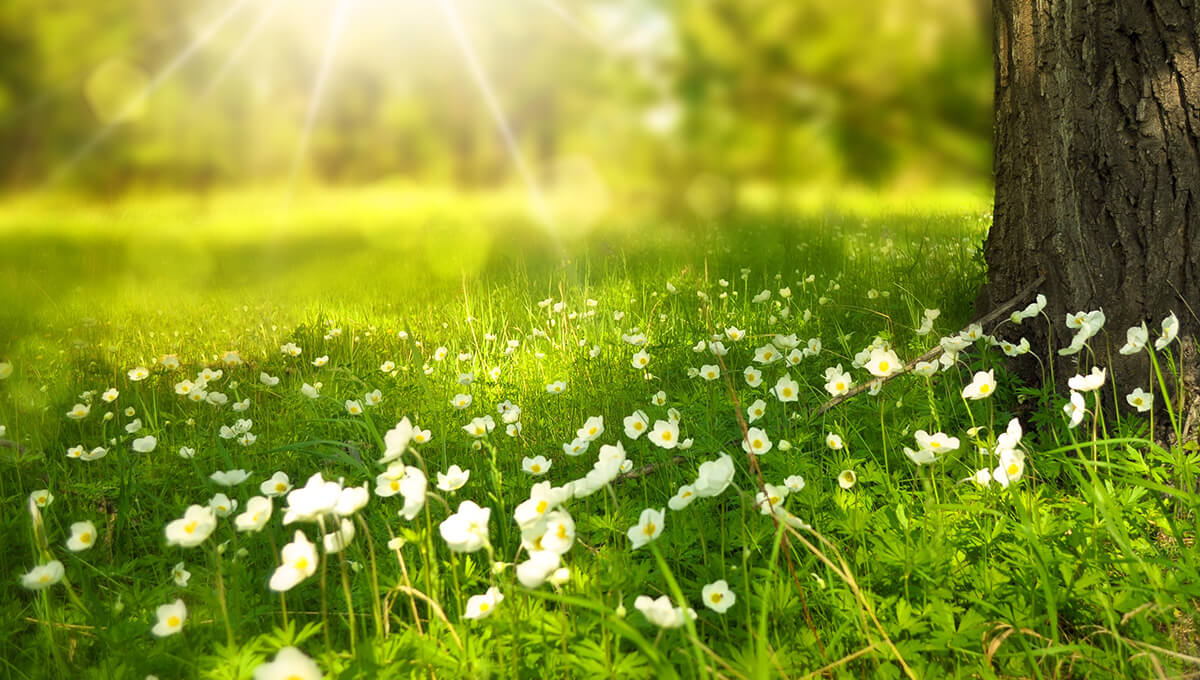 4 Colour Trends PERFECT for Spring
Our favourite looks to wave winter goodbye
The number of people colouring their hair sky-rocketed towards the end of last year and the results are shining through into 2021. Maybe it's to make up for the time we lost in 2020, or maybe it's because of the 11 intense new colours in our range – whatever the reason, we couldn't be more excited.
Fresh picks for the most colourful time of year
Creative looks and bold new styles are filling our Instagram feeds so quickly that it's been almost impossible to pin-point our favourites! With winter well and truly out of the door, we've put together a list of colour trends we can't wait to see more of:
Sophisticated greys and shimmering silvers
The days of dreading grey hair are behind us. Even towards the end of 2020, we saw more people embracing silver strands and showing them off in smouldering styles.
It's a trend that both young and young-at-heart have been loving, with looks that span from light, and almost metallic, to dark and edgy. It also looks great with a subtle purple tinge if you're feeling like a little Hollywood glam.
If you want to start at the lighter scale of this trend:
We recommend Slate for making those sassy silvers shimmer. It's a colour that's been huge with celebs and influencers thanks to its ability to give hair that extra edge and sophistication.
For intensifying your natural shades of silver:
Darker colours like Stormy Grey create the moodiest looks in this trend. These sultry tones look amazing against the warm colours and vibrant clothes that come out at spring.
Silver/grey colours are great for laid-back alternative styles and for when you want to look and feel glamorous. In both cases, adding a light hint of purple, using colours like Antique Mauve and Violet can give you the edge your hair needs to command the room.

Radiating reds
A trend that was heating up last year is now set to ignite even more new styles in 2021. Red hair and all its warm and coppery variations brings all kinds of possibilities to raise the temperature.
Lighter reds and dark pinks made waves in 2020, with lockdown being the perfect opportunity to try out something new and bold.
And, from what we've seen, the risk has definitely paid off. So many people have kept their bright floral shades ready for spring — with colours like Rose Red being a particular favourite among the Directions community.
Last year, Flame and coppery reds were only just warming-up. Working particularly well for those with light or fair complexions, these colours balance against pink undertones for a muted shade that's set to be one of 2021's hottest styles.
For those with warmer-toned darker skin, blue and purple-based reds like Rubine will bring an incredible depth to this intense red trend. Infusing subtle purple tones with colours like Dark Tulip is a great way to add a twist of mystery to this look.

Light hues and powerful pastels

The light pastel colour trend is still going stronger than ever, flaunting floral hues, bright pops of candyfloss and summer vibes. These colours may sound soft and delicate, but with a little creativity, they have the potential to make an incredible impact.
Calm muted colours like Pastel Blue breathe light wintery tones into this style. Perfect for hair colour beginners and easy to blend with other shades, this is a colour that has so many opportunities to have fun with.
Bright pink pastel colours always seem to be in high-demand at the moment. As Spring draws closer, our Instagram feeds are in full-bloom with beautiful colours like Pastel Rose. It's a shade that gives ashy blonde hair a subtle pink undertone.
If you're a fan of pale shimmering shades, light oranges like Peach and Apricot are set to be your flavours of the month. These shades are a great example of how this colour trend can be fun and creative, yet grown-up and sophisticated.


Glow bright and bold
Ultra-bright colour trends are always a wildcard, but after a year staying inside and missing our salons, we saw more people than ever bring in the new year glowing.
Taking blonde to another level, bright yellow hair is a trend we can't get enough of. Summery shades like Sunflower go great with every skin tone and radiate a warm glow with any style. While yellow tinges have always been something to avoid when colouring your hair, this time we'll be embracing it at its brightest.
If you're ready to dive head-first into this fantasy colour trend, luminous shades like Fluorescent Lime and Fluorescent Orange should be on your list.

Get ready for Spring with a hair colour switch-up
We hope you're feeling inspired to wave goodbye to winter with a fab new hair colour. Whether you're thinking sleek shimmering silvers, intense reds, fun and creative pastels or a bold fluorescent glow, we can't wait to see your results. Don't forget to share your new look with #directionshair to be featured on our Instagram.